State Wide Accommodation

Rental Car Hire

Airline Reservations

Search Travelink

FAQ's

Help

Back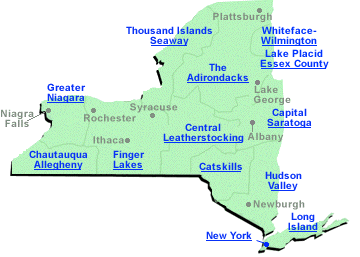 The State of New York offers the independent traveler a range of travel, sightseeing options, let alone the world famous districts of Manhatten and Broadway in New York city, to name a few of the many exciting destinations that New York State has to offer.

During the building of Travelink USA, some states may not have full transfer, venue and sightseeing options. This information will be added over a period of time.

This Reservation System is consistently being update with new tourism Operators, prices and information.