Airport Transfers
Sightseeing & Attractions
Los Angeles Day Tours
Los Angeles Accommodation

Airline Reservations

Rental Car Hire

Search Travelink

FAQ's

Help

Back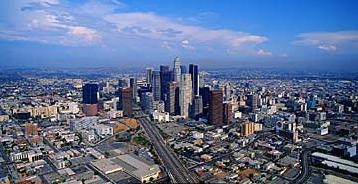 Perhaps nowhere else in the world belongs to the world like Los Angeles.

Of course this is cultivated by L.A.'s position as the epicenter of the world movie and television industry. It seems that almost the whole universe is intimate with Los Angeles - as the products of its most notable industry are beamed into hundreds of millions of homes every single day.
L.A. is a mega-metropolis of dozens of different communities. Despite the toll of bush fires and earth quakes, great racial and social disparities, the city goes on and on. Regardless of any negative impressions, the star of Los Angeles still shines brightly, and remains one of the world's most intriguing cities that demands to be visited by any serious traveller. Los Angeles will always be a magnet for all those seeking the fulfilment of their California dreams.