Los Angeles

San Francisco

San Diego
Palm Springs

State Wide Accommodation

Rental Car Hire

Airline Reservations

Travelink Search

FAQ's

Help

Back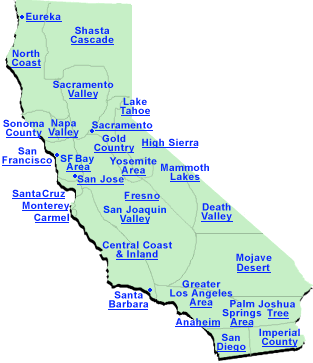 The State of California is the largest state in America, offering the independent traveler a range of travel, sightseeing options, plus other exciting destinations that California has to offer.

California is know for sun, beauty and movies but has wide historical heritage reflecting the early settlers that cross the USA to the Californian dream.

California is a melting pot of all cultures, especially the strong Mexican and Spanish influences, making your stay an existing and memorable one.

During the building of Travelink USA, some states may not have full transfer, venue and sightseeing options. This information will be added over a period of time.

This Reservation System is consistently being update with new tourism Operators, prices and information.