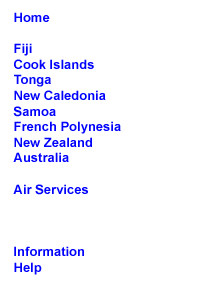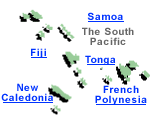 Welcome to the South Pacific Islands!
The South Pacific or South Seas Islands as it is sometimes referred to, is a vast, arbitrarily defined expanse of the world where the Pacific Ocean – rather than land borders – connects the nations. It is home to glistening white beaches, coconut palms swaying in the breeze, beautiful coral reefs, and rugged volcanic islands rising out of the blue ocean. Its diverse nations have some of the world's most international cities, and some of its most remote villages.
The South Pacific islands incorporates Polynesia to the east, Melanesia to the west and Micronesia to the north, as well as Australia and New Zealand.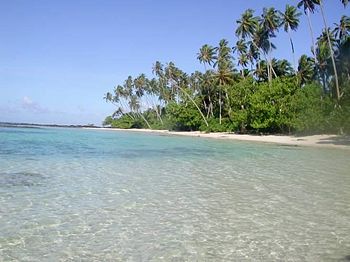 You can stop in the friendly Islands of Fiji or the beautiful, tranquil Cook Islands, Tahiti or one of the many South Pacific Islands for a romantic south seas experience, before travelling on to New Zealand or Australia.
The Travelink International information reservation system allows you to make to online reservations for hostels, motels resort and hotel accommodation, flights, rental car and vehicles, sightseeing and tours last minute vacation and tours packages, cruises and much more, through our partners online reservations systems.