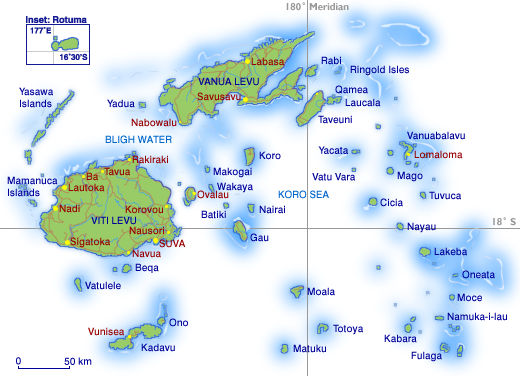 Fiji's 333 islands can sizzle with excitement or murmur with the quiet calm of pristine nature. Where else can you swim with huge, harmless manta rays congregating by the shore, snorkel over giant rainbow gardens of soft coral, or scuba dive the White Wall and famous Astrolabe Reef. Fiji is where the Cloud Breaker, the incredible six-metre wave found offshore at Tavarua, draws surfers from around the world.
More then anything else, Fiji is an exotic destination. It's the exhilaration of a dolphin arching high into the air beside your boat; the long gliding swoop of an orange dove through the rainforest; the smiles of excited children performing in unison to the beat of a hollow log drum.

This Reservation System is consistently being update with new tourism Operators, prices and information.