Experience a taste of warm 'kiwi' hospitality when you cruise Cook Strait with the proudly New Zealand owned Bluebridge ferry service.


Launched in January 2003, the Bluebridge service operated by Strait Shipping, is a passenger, car and freight ferry service crossing Cook Strait - a stretch of water that separates the North and South Islands of New Zealand, from Wellington in the North Island and Picton in the South Island

The Bluebridge ferry service operates two 186 metre 'Roll On/Roll Off' ships each with four vehicle decks for 150 vehicles, 2 passenger decks for 400 passengers, using computerized navigation and ship stability equipment, to make crossing Cook Strait a safe and enjoyable experience.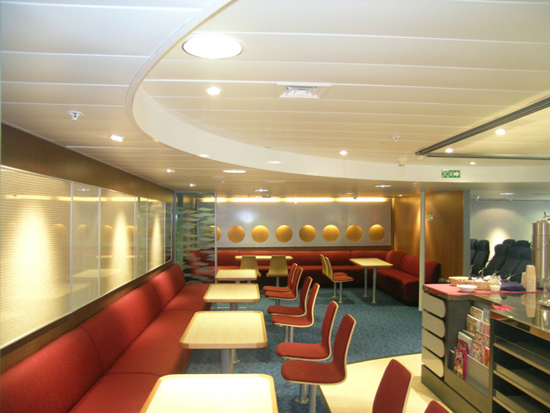 Our onboard services provide our passengers with a taste of warm and friendly 'Kiwi' hospitality. The comfortable and relaxing lounge areas mean passengers can watch a free big screen movie or sit back, relax and enjoy the journey.
The lounge bar provides a comfortable setting to enjoy a glass of fragrant New Zealand wine - or one of the many choices of Kiwi beers on offer.
Our kiosks stock all the essentials for Cook Strait travel - snacks, magazines, games and postcards. The kiosk is also where you can buy a great Wellington roasted coffee - long black, latte, flat white? You choose.
The cafes offer a choice of hearty plated meals, hot chips and pies, or fresh sandwiches and baking - at reasonable prices.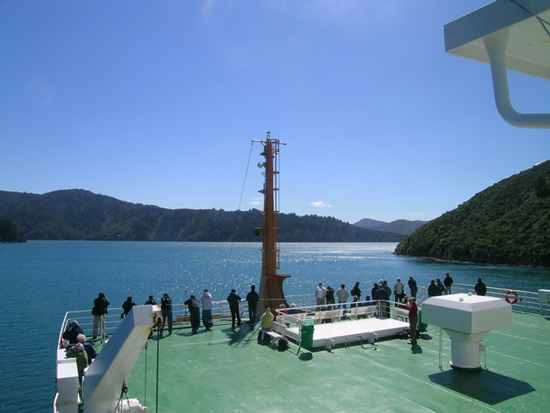 Outdoor areas allow for a bit of fresh air and an up close look at some of New Zealand's most stunning scenery.
Work stations provide space for you to unpack your laptop and catch up on some business while en-route.
Crossing time for Bluebridge ferries between Wellington and Picton or Picton to Wellington is 3 hours 20 minutes.

Major rental car operators like Avis, Hertz, Budget, Europcar or Thrifty will not allow their rental cars to travel between the North and South Islands on any Cook Strait ferry service. You will have to drop off at Wellington and pick up a new car at Picton if travelling north to south or drop off at Picton and pick up in Wellington if travelling south to north.

Please click for Online Availability/Fares/Reservations.