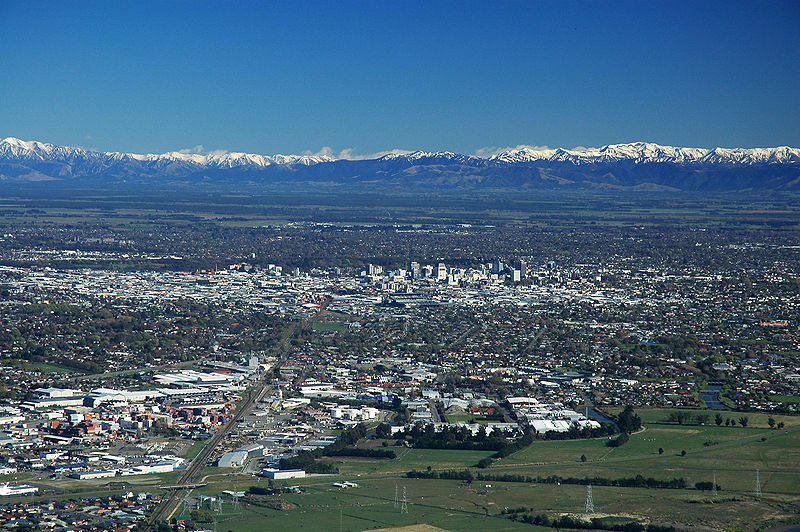 Christchurch (Māori: Ōtautahi) (Population 341,460) is the largest city in the South Island of New Zealand, and the second-largest urban area. It is one third the way down the South Island's east coast, just north of Banks Peninsula.

Surrounded by the Cashmere Hills, Christchurch is the gateway to the dynamic Canterbury region.

Dubbed the Garden City, Christchurch enjoys a reputation as the most English of New Zealand's cities thanks to its many gracious parks and buildings, and the tree-lined Avon River.

At the centre of the city is Cathedral Square, where the Anglican cathedral, Christ Church is located and surround the square is the "four avenues" of Christchurch (Bealey Avenue, Fitzgerald Avenue, Moorhouse Avenue and Deans Avenue is considered the central business district of the city.

The central city also has a number of residential areas, including Inner City East, Inner City West, Avon Loop, Moa Neighbourhood & Victoria.

Cathedral Square is a popular destination and hosts attractions such as the speakers' corner made famous by the Wizard of New Zealand. The central city includes the pedestrianised Cashel Street as Christchurch's urban mall.

At one end of the mall stands the Bridge Of Remembrance; at the other end the old location of the amphitheatre known as the Hack Circle.

The Cultural Precinct provides a backdrop to a vibrant scene of ever-changing arts, cultural, and heritage attractions within an area of less than one square kilometre. The majority of the activities are free and a printable map is provided.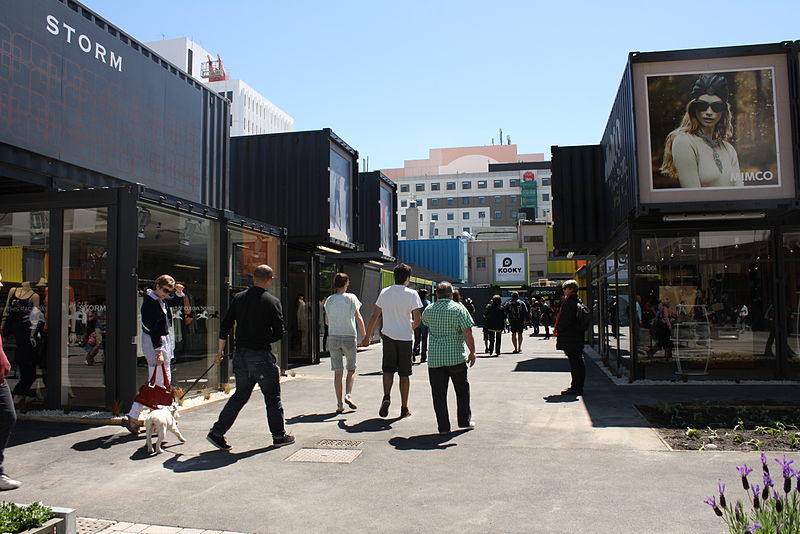 Punting on the river is a favourite pastime during summer, with punts for hire at the old Antigua boatshed and in the central city. The city has a lively café and cultural scene and is home to the country's largest community arts centre.

The city's many festivals include the Summer Times Festival, which incorporates the Festival of Romance and the International Buskers Festival, the Christchurch Winter Festival in August and Showtime Canterbury in November.
Christchurch has extensive beaches within a short drive from the city centre.

Beyond Christchurch is the the beautiful French influenced town of Akaroa located on Banks Peninsula. The port town of Lyttleton can be reach either by the Lyttleton tunnel or over the scenic port Hills.
1.5 hours drive from Christchurch is the Mt Hutt skifield and the beautiful Southern Alps.

Christchurch is a major hub for bus and coach services to Picton, Blenheim, Kaikoura, Arthurs Pass, Greymouth, Dunedin, Invercargill, Te Anau, Oamaru, Timaru, Twizel, Mt Cook, Methven (Mt Hutt Skifield), Nelson, Queenstown.

There is combined train and bus travel from Christchurch to Nelson, Westport, Hokitika, Franz Josef, Fox Glacier and Queenstown.

There are no passenger train or rail services from Christchurch to Mt Cook, Queenstown, Timaru, Oamaru, Dunedin or Invercargill.

Christchurch is New Zealand's second largest airport catering for international and domestic flights.