Fremantle, 18 kilometres south-west of Perth, is a colourful, busy port at the mouth of the Swan River, easily accessible by bus, train, ferry and taxi.

Fremantle is always a hive of activity. From the colourful street entertainment and maritime activities to some 150 well-preserved heritage buildings, Fremantle is more than just a bustling port. It is a good day trip destination, but also offers a range of quality, character accommodation for those who choose to stay longer.
Walk along the 'cappuccino strip' on South Terrace where you will find a great array of shops, boutiques and arts and crafts. Savour the international cuisine and coffee, before watching a cultural performance or street parade. Arts and crafts are Fremantle favourites, with everything on offer in local boutiques from alpaca wool clothing to hand-blown glass.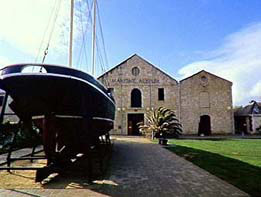 Explore on foot or take a tour of the masterfully preserved historic streetscape surrounds on a tram, or even by horse and cart. Visit the Batavia shipwreck in the Maritime Museum; challenge your senses with a ghost walk, or a tour through the former Fremantle Prison; or enjoy an outdoor concert in the grounds of the Fremantle Arts Centre.
From September to November the ocean around Fremantle and Perth is alive with humpback and southern right whales, and local cruise boats are available to take you up close. Game fishing is big too, with snapper, cod, shark, tuna and marlin all waiting to jump onto your hook.